Major upgrade of the "SCHOREM MASTER"!
The standard model for men's haircuts now, the "SCHOREM MASTER" has been reborn.
In order to respond to various men's haircut scenes, the design of the handles has been revised to improve operability and stability during haircuts, making it possible to provide powerful cuts.
Furthermore, the long-awaited "Nano Powder Metal" is also available!
It enables a powerful cut that can withstand even hard hair.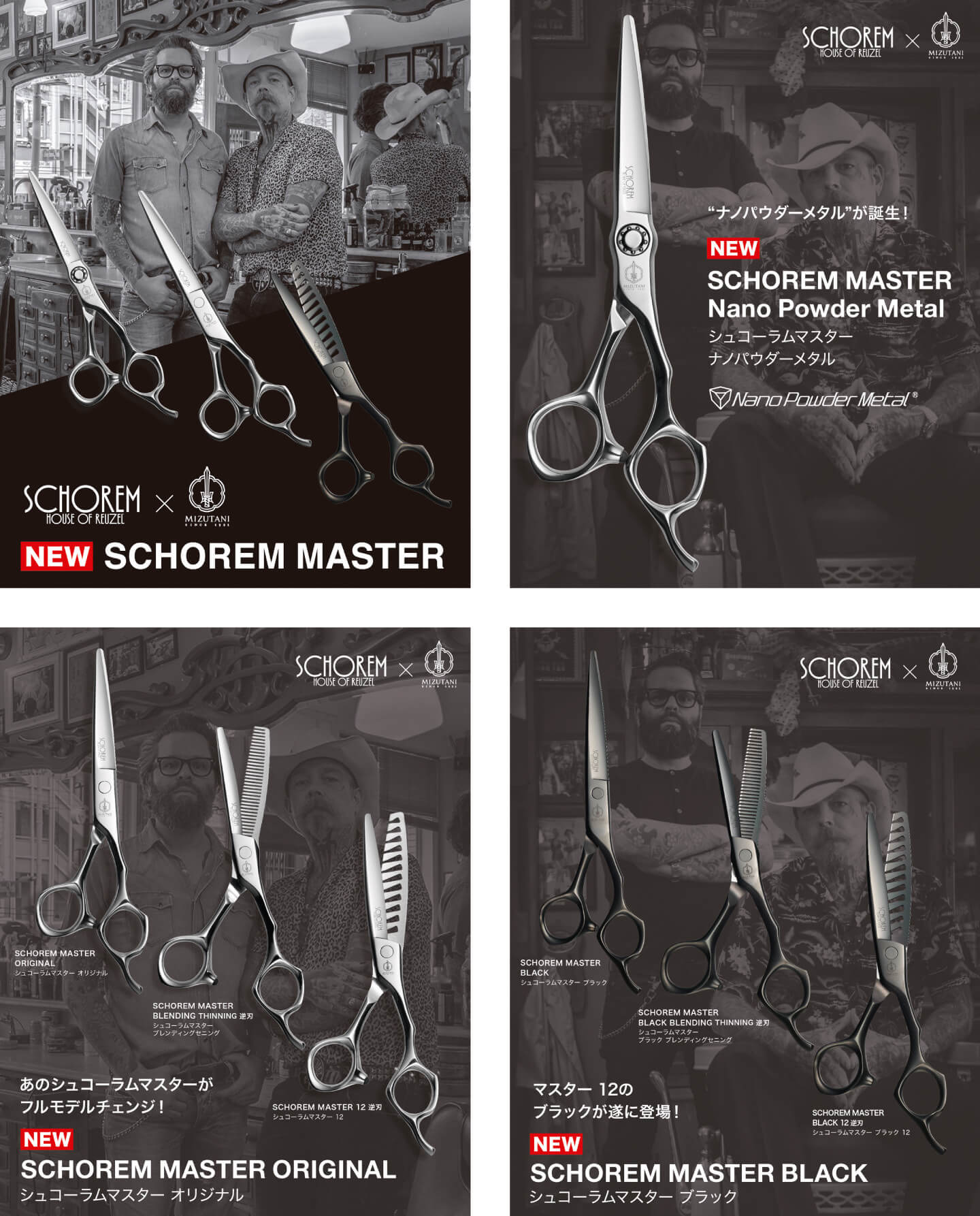 SCHOREM MASTER